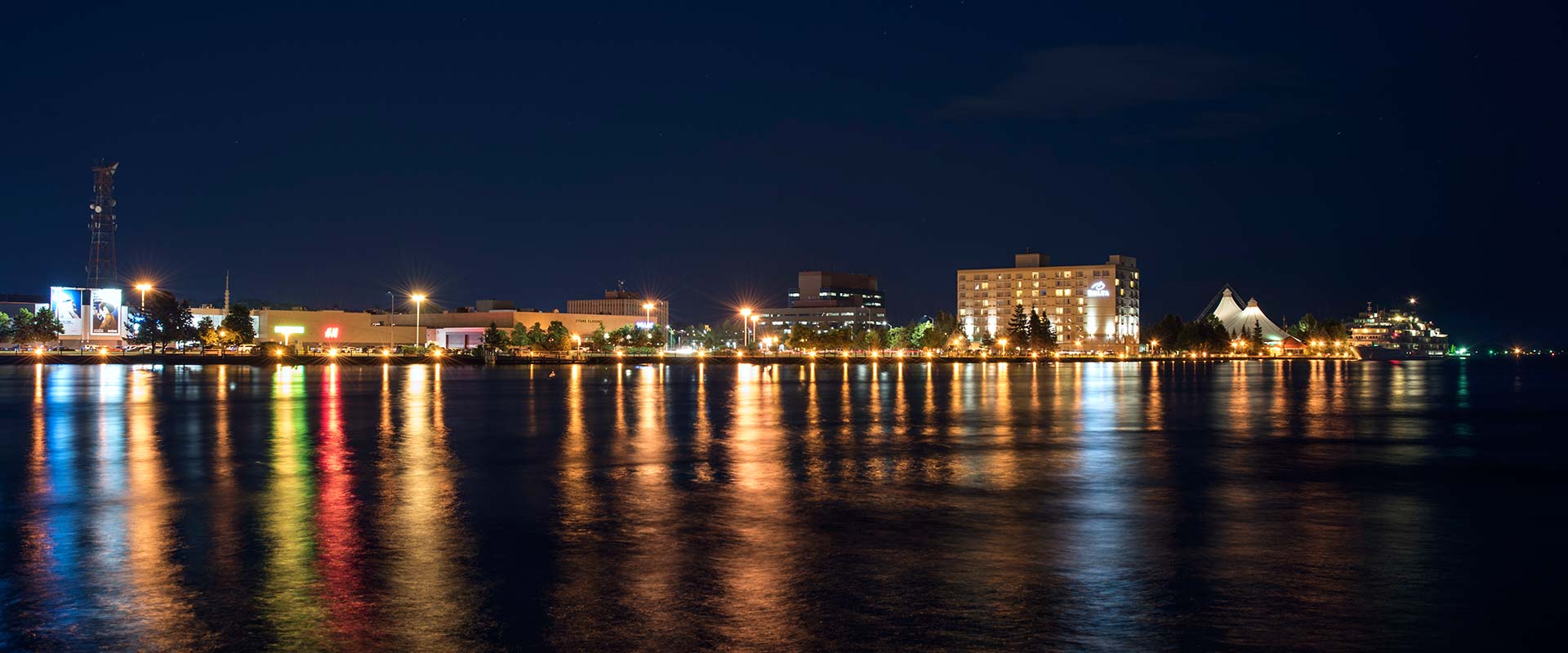 Sault Ste. Marie is a natural choice; centrally located in Ontario, poised in the middle of the magnificent Great Lakes and strategically placed in the centre of North America. The International Bridge, which links our beautiful waterfront city to our sister city, Sault Ste. Marie, Michigan, creates an International flavour while providing easy access from south-western Ontario and the mid-west states.
Sault Ste. Marie has a reputation as a great place to meet. Located on the shore of the St. Marys River, connecting Lake Huron and Lake Superior, the city is at the "heart" of the Great Lakes and the intersection of I-75 from the south and the Trans Canada Highway from the east and west. The rich, lush forests of the area provide a colourful backdrop in any season; the cool greens of summer offer hikers, bikers, and campers a great setting for fresh air enjoyment. The Sault is the heart of Northern Ontario and your base for a world-class outdoor experience. Explore soft adventure pleasures such as a hike through a wooded trail at a nearby park to raging over the waters of Lake Superior in a kayak — it's all at your fingertips!
For more information on the "Soo" click here
Major Attractions include Agawa Canyon Tour Train, Canadian Bushplane Heritage Centre, Art Gallery of Algoma, Ermatinger-Clergue National Historic Site and Heritage Discovery Centre, Sault Ste. Marie Museum, Sault Ste. Marie Canal National Historic Site of Canada, Mill Market, Entomica, Searchmont Ski Resort, Gateway Casino Sault Ste. Marie.
For festivals and events in Sault Ste. Marie click here